Digitech is a wholesale and retail distributor of mobile phones leading central, distributed all telephone lines from the upper to high end of all reputable telephone carriers world.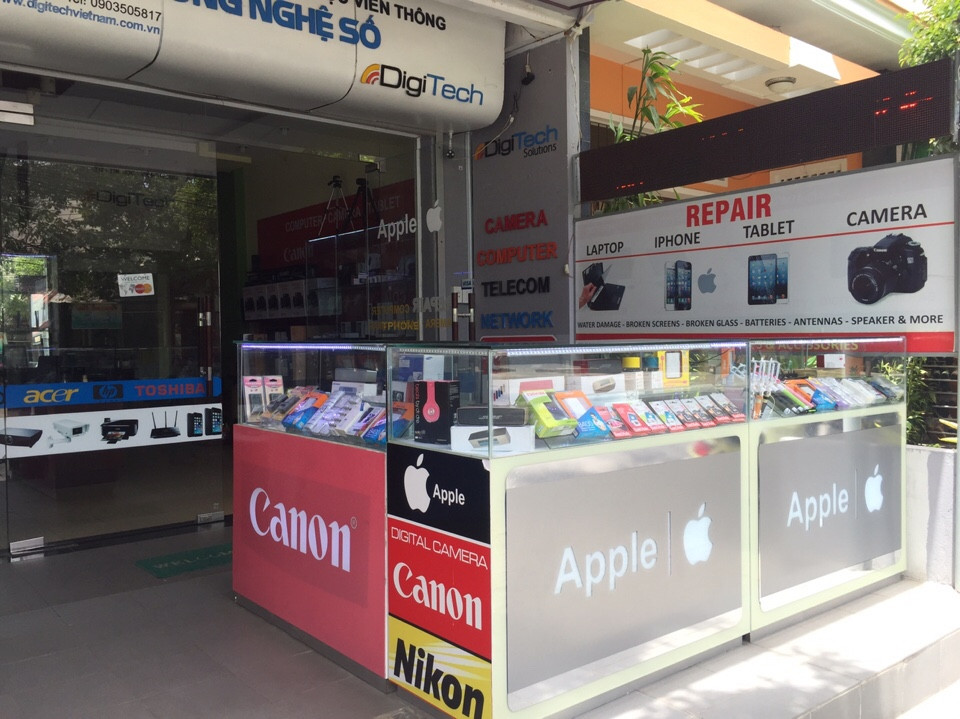 Digitech Distribution & Mobile Repair in Hoi An
Hotline: 0903 505 817

Currently, in order to serve and meet more needs of our customers, we officially opened the "Center for warranty and repair service mobile phone Digitech" with phone repair services in credibility Hoi An

❖ Digitech specializes in providing services such as:
 
- Repair all mobile phones of all brands: Apple, Nokia, Samsung, Masstel, Qmobile, HTC, Blackberry, Sony ...
- Smartphone Repair
- Repair software, run the software, install the device software
- Replacement of components and provide genuine accessories
- Replace the screen, replace the glass touch
- Replace the batteries, repair source, the phone will not power on
- Replace the speaker, rather mic, replace the camera
- Repairs on the main diseases: not power, collapsed source, charging without power, take the wave, take 3g, wifi loss, flutter waves ...

❖ Staff

With a staff of young, enthusiastic and skilled team of technical, professional and has many years' experience we fully meet all the requirements of our customers with the fastest work progress and the most effective.

❖ Direct observation repairs

You will be directly observed during repair technician. As well as answer all your questions in the repair process. Consultations of free equipment.

❖ Motto
 
"Honestly - Fast - Quality - Prestige".
As the phone system repair professional scale in Hoi An, Digitech always trying to build and never wasted belief that customers have for Digitech.
❖ genuine repair parts
Commit all repair parts to completely replace the genuine origin as Apple - Nokia - Samsung - LG - HTC - Blackberry ... 30 day warranty and aftersales strictly for repair next time .