Gorilla Glass toughened glass 5 will appear on the Galaxy Note 7?
Corning leaders declared in the Gorilla Glass premiere 5 "Gorilla Glass 5 will be available and expected to be fitted on the model products from leading brands around the globe by the end of this year." So there is news that the Galaxy Note 7 will likely be equipped with Gorilla Glass 5.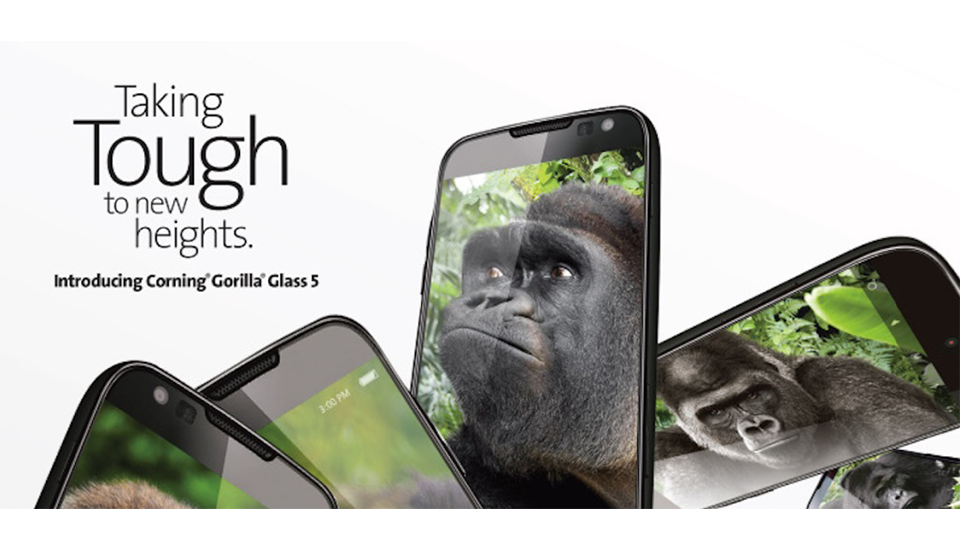 The current leading brands "that Corning mentioned in his statement that includes the blockbuster will be released in August and September coming up? Because this is also a time of 7 and iPhone 7 Galaxy Note is expected to formally launch another truong.Mat, currently has about 4.5 billion devices that use Gorilla Glass toughened glass is sold on Global. Among them are many well-known smartphone manufacturers have partnered with Corning as Samsung, Asus, LG, HTC ...

Gorilla Glass 5 premiere

Soon, a publication of the Korean media also revealed blockbuster news that the Samsung Galaxy Note 7 will likely be equipped with Gorilla Glass 5. If this information is correct, the Galaxy Note 7 will is the first smartphone in the world equipped with Gorilla glass toughened glass 5. it is understandable by the Galaxy Note is always a key product line and are equipped with new features and technology of Samsung.
 

Meanwhile Apple will unveil its next generation iPhone on June 9. So can the iPhone 7 will also be equipped with toughened glass this new generation. Gorilla Glass toughened glass iPhone 5 will get standard screen thinness and good impact resistance hon.Nguoi user is expected that Galaxy Note 7 and iPhone 7 will be two of the first mobile device 5 is equipped with Gorilla Glass.

According to the manufacturer says Gorilla Glass 0.4 mm thickness 5 will have, under pressure when dropped from a height of up to 1.6 meters to the surface roughness, rugged. And scratch resistance of Gorilla Glass 5 4 times higher than the previous generation.

Tempered glass is a very important part for every handset, especially the high-end smartphone. Glasses will protect your phone immediately region suffered the most impact when dropped, this is also where the user to perform many operations as possible. Although the carrier from Korea no confirmation of this information, but Samsung has been investing in cooperation with Corning. So many new possibilities 5 Gorilla Glass will be the Samsung Galaxy Note equipped for the upcoming 7 this.